Science Based Pitching Instruction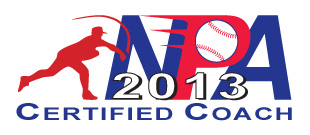 Pitching instruction is based on the proven NPA pitching methodology. Its a science based approach to pitcher health and effectiveness. Tom House founded and runs the NPA. Tom has written extensively on pitching and is a legend in baseball. Certified since 2013 I am now a Level 5 Master Pitching Instructor and teach using the same methods and drills used by Tom House. You will learn a high level pitching delivery that will allow you to go as far as your determination takes you.
You will learn how to maximize your effectiveness on the mound while staying healthy.
Proper fitness for functional strength
Proper pitching mechanics for long term health.
Weak points in the body and how to strengthen them.
How to maximize ball velocity.
Learn how to use location, movement and velocity to dominate the game.
How to throw the curve ball safely.